What are Orphan Pages?
The pages on a website that are not connected with other pages through internal links are called orphan pages.
Search engines like Google find new web pages by following the links available on a page or by XML sitemap.
When a site lacks an internal linking structure, bots find it harder to access them because no page is pointing toward these pages.
However, orphan pages can still be found and indexed on Google through other sources like:
Google can still access pages that don't have internal links, but if you want those 'Orphan' pages to appear in search results more quickly, then take the time to do proper internal linking with relevant anchor text. 
Orphan page vs dead-end page
These two terms are sometimes confused with one another. There is a slight difference between these two terms.
A page on a website that doesn't link out to any other page by internal or external linking is called a dead-end page.
It typically has only one entry point, and visitors cannot browse further into the website without clicking the back button or typing in a new URL address.
Dead-end pages are often frustrating for users because they can't find the content they're looking for. In most cases, poor site design is to blame for these types of pages.
An orphan page is a page that exists on the website but isn't linked by any other page internally. It can be accessed directly by typing in the URL, or it may appear in Sitemap.xml, but visitors cannot reach it through normal navigation. 
What causes orphan pages?
Orphan pages can occur accidentally or due to the following reasons.
Site migration: Sometimes, a site migration may lead to several orphan pages. When you migrate your old website to a new domain or platform, some old pages are not added to the site's new navigation system.
Site migration usually results in URL change which may lead to orphaned pages. It is good to redirect your old pages to new URLs.
Poor site structure: The lack of a well-formatted and organized site structure - where new pages are not added to the new navigation – many pages go unlinked and result in orphaned pages.
Out-of-stock products: If your website has out-of-stock products, these pages can become orphan pages because the links towards them are usually deleted from a website.
On the safer side, it is good to redirect these pages to other important pages, i.e. Homepage.
Navigation changes: Sometimes, a change in website navigation may also lead to orphan pages. The reason is that links pointing toward certain pages are changed or removed, which results in orphan pages.
As a good practice, it is good to update all links on your website that points to the correct page and redirect them to new URLs after navigation changes.
Testing: Site owners sometimes create several pages for testing. These pages can become orphan pages if they exist there, even after testing. It is ideal to remove these pages soon after testing to avoid this problem.
Some pages are intentionally or accidentally made orphaned. For instance, customized pages made for sharing with specific people, a landing page for seasonal promotions, or an accidental publishing mistake.
Why are orphan pages bad for SEO?
Google crawlers discover new pages or updated content through links on pages.
When you do not link the pages effectively, Google finds it difficult to discover them.
Suppose you have published a new piece of content but haven't linked it from other pages on your website; it neither has a backlink nor exists in your sitemap; Google will not know you have added a new page, nor does its crawlers.
As a result, it will not crawl and index this web page. Without indexing, your pages won't appear in SERPs, no matter how well you have written this post.
How to identify orphan pages?
Identifying an issue is the first thing before fixing it. The best way to find orphan pages on your website is by getting all the URLs of the website with the help of a crawler. But due to orphan pages, crawlers will not be able to follow all the links on a website.
You can collect your website URLs by using the following sources:
Sitemap

Backlinks

Google Analytics

Google Search Console

Log files

Database
After getting a list of all the URLs on your website, You can use several tools and methods to help you identify orphan pages.
Google Analytics 
This is the simplest way to check the orphan pages on your website. For that, you must connect your website with Google Analytics. Now go to the following options in GA:
Go to Behavior ˃ Site Content ˃ All Pages ˃ Pageviews
Here you will see the number of page views. Orphan pages are not easily discoverable. So these pages may have very few views.
The list of URLs is presented in ascending order from the least to the maximum views. The pages at the top with few views are likely orphan pages.
Google Search Console
You may also use Google Search Console to access the data of URLs that Google accesses from sources other than internal links.
Go to Performance > Pages
Log files & Database
Besides the above-mentioned sources, you can also get the URL's data from server log files and databases. 
Log files contain information about:
Who has visited your website (including both crawlers and users)

From where they accessed it

Which pages they accessed
To get this data, you need to ask your developer if he can share with you the URLs by extracting them from Log files or Databases. 
Screaming Frog
Before using Screaming Frog, make sure you have connected it with Google Analytics and Google Search Console. 
It fetches data from three primary sources:
Sitemaps

Google Analytics

Google Search Console
Under the "General" tab of Google Analytics, make sure you have checked the "Crawl New URLs Discovered in Google Analytics" option.
Similarly, under "Search Analytics" of Google Search Console, make sure you have checked the "Crawl New URLs Discovered in Google Search Console" option.
After doing that, go to SEO Spider ˃ check Crawl Linked XML Sitemaps ˃ check Crawl These Sitemaps ˃ enter your website sitemap URL.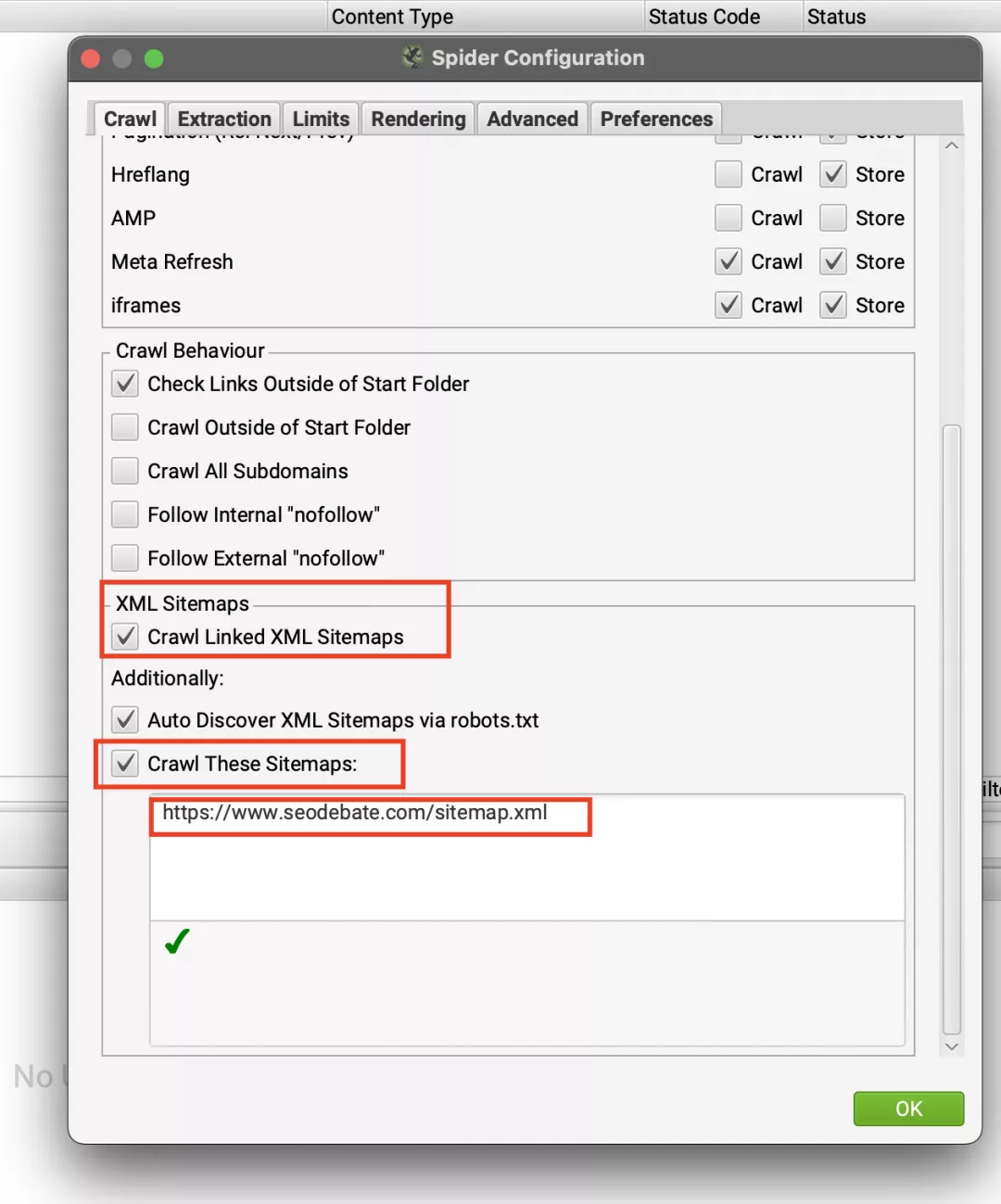 After Crawl Log Analysis is finished, you will get a list of all the orphan URLs on your website.
If the developer has given you a list of URLs from the database, it will be easier to check. The first thing you need to do is change Screaming Frog mode from "Spider" to "List".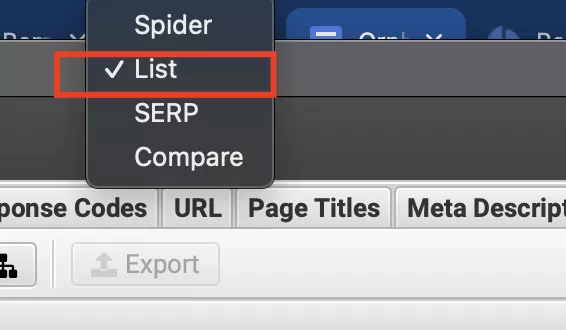 Click "Upload," followed by "Enter Manually". After clicking the latter, you will see a box appear where you can add a URL list for crawling purposes.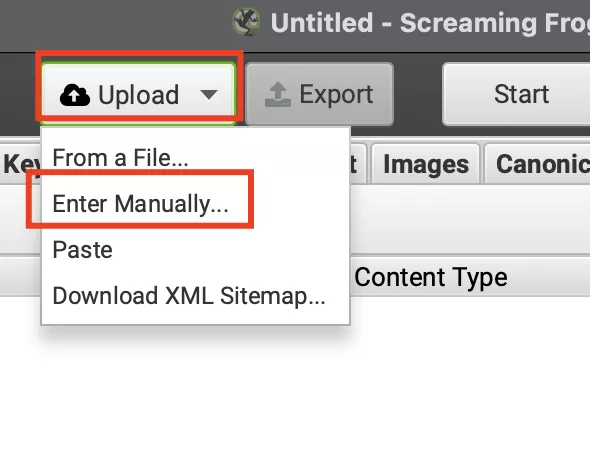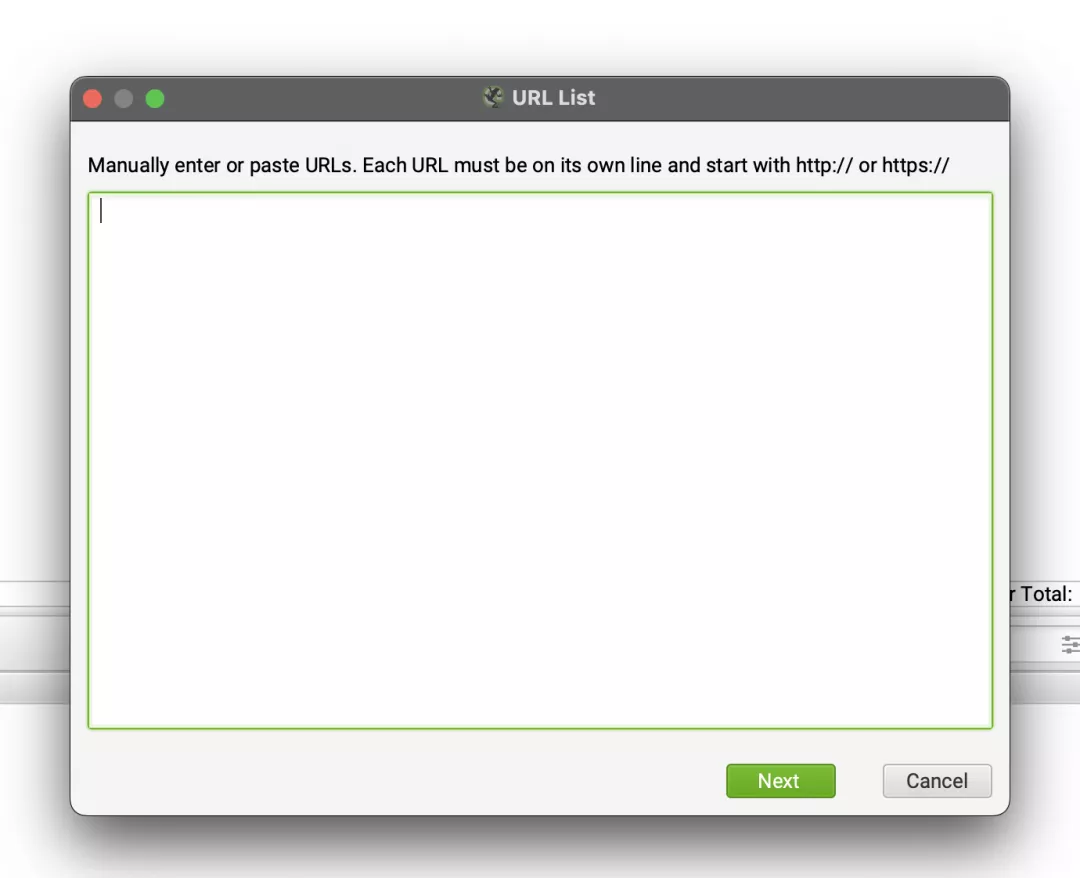 Once you use Screaming Frog to crawl your URLs, any pages without in-links pointing to them will be considered Orphan Pages.
Semrush Site Audit 
Semrush Site Audit gives orphan pages of your website by using multiple data sources.
It fetches the data mainly from two sources:
Follow these steps to find orphan pages on a website.
Go to Site Audit ˃ Issues ˃ Notices
Now see whether the orphan page report is enabled.
This check lets you see the URLs in your sitemap and Google Analytics. Now click on the check's name under "Notices" and see the list of orphaned pages on your website.
Ahrefs
Ahrefs analyses the orphan pages found through sitemap and backlinks. You can find orphan pages of your website by going to the "Site Audit" section and then "Page Explorer".
You will find orphan pages that are identified through sitemaps and backlinks. 
How to fix orphan pages?
Once you have identified the orphan pages on your website, you can fix them.
If these pages have value, you should add them to your site structure and make sure to link them internally.
Keep in mind internal linking is a quick fix, but that doesn't mean you should apply it across all pages.
Some orphan pages are intentional, like landing pages for ad campaigns; they can simply be avoided from appearing in organic search results by assigning a noindex directive.
Do this with the help of a WordPress plugin, or add the code below to the head section of an orphan page. It will tell Google not to index this page.
<meta name="robots" content="noindex" />
On the other hand, some orphan pages can be removed entirely, i.e. testing pages.
If the orphan pages on your website
are not getting any organic traffic

lack useful content and

no website is pointing toward them
You can delete and redirect them to the relevant pages with 301 redirects.
How to prevent orphan pages?
Here are a few ways to avoid orphan pages.
Carefully plan a site migration
If you plan to migrate your website to a new URL or platform, think twice before making any changes.
Make sure to 301 redirect the old pages to new ones, especially if these pages offer value to the users.
Site audits 
Regular site audits will help you find and fix the orphan pages ahead of time. You can perform this using different tools, i.e. Screaming Frog, Semrush, or Ahrefs' Site Audit.
Have a good website architecture
A good website architecture will help search engines easily crawl and index your web pages. 
Remove "out of stock" products
If some products on your website are out of stock, make sure to remove them. They can become orphan pages. Or add "Coming Soon" or "Out of Stock" to the product pages to not disappoint users by landing them at 404 or 410 pages.
FYI: 404: 404 response code indicates that the server is unable to find the requested resource or is missing. Links that lead to 404 pages are called dead or broken links.
FYI: 410: 410 status code indicates that the resource is permanently unavailable and has no forwarding address.
Similarly, if you have an improved version of that product or if several backlinks exist for that page, you may add details about it by updating the existing content to not lose the link juice.
FYI: Link juice or link equity is the value passed from a page to another page it links to. This value depends on topical relevance, page authority, and overall authority of a linking website. 
The bottom line
Having only a few orphan pages on your website is something not to get worried about. The problem arises when there are several orphan pages on a website, and you miss out on an opportunity to get traffic, ranking, and conversions.
That is why it is essential to monitor your website by performing regular site audits, looking for potential risks, and immediately addressing them.