Key Takeaways
Google is testing a new ad format resembling local results with a sponsored label in the local pack.

Experts have differing opinions on its value for local businesses: some see it as beneficial for visibility, while others are sceptical about user confusion and unfair advantages.

Google clarified that ad images come from Google Business Profile listings.
Google is testing a new ad format that looks like a local result but has a sponsored label. The new ad format appears in the local pack, which is the group of three or four local businesses that appear at the top of the search results for a local query.
The ad format includes the business's name, address, phone number, and website.
It may also have a rating and review. The sponsored label indicates that the ad is sponsored, but it is designed to look like a natural search result.
Some experts believe that the new ad format could be a valuable tool for local businesses. They say that it could help businesses to get more visibility in search results and to attract more customers.
Other experts are more sceptical. They say that the new ad format could confuse users, who may not realize it is an ad.
They also say that the ad format could give an unfair advantage to businesses that can afford to pay for it.
The buzz around this discovery started when Anthony Higman took to Twitter to post a revealing screenshot of the mysterious ad format.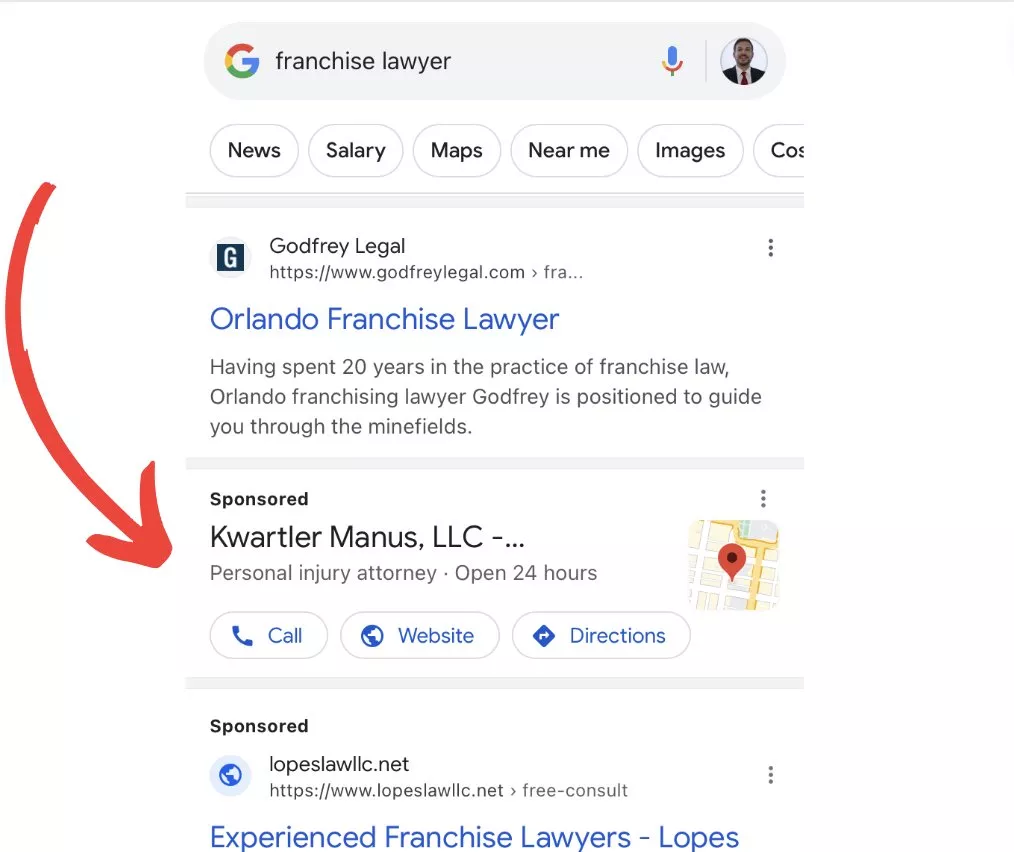 In a similar move, Mike Blumenthal joined the discussion on the same platform and posted a comparable version of the sponsored local pack ad.
This sparked collective curiosity, leading experts and enthusiasts to speculate about the true nature of these advertisements.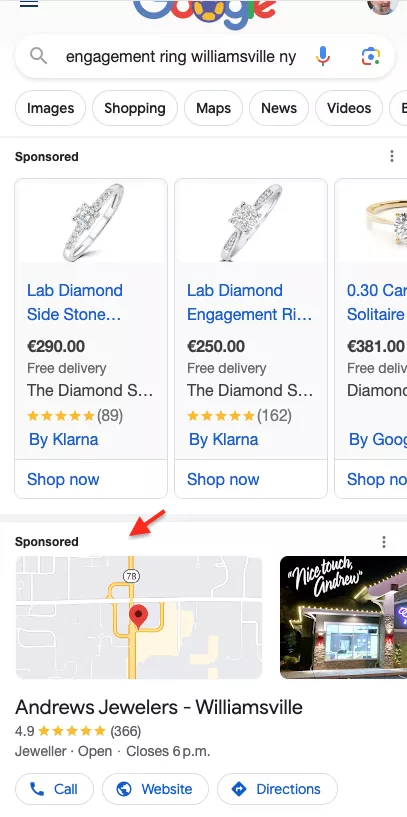 Glenn Gabe was among those who shared their insights, suggesting that these ads could be Google Home service ads. However, he acknowledged the challenge of confirming this assumption with certainty.
Glenn highlighted that examining the click-through URL parameters associated with these ads might provide a potential clue.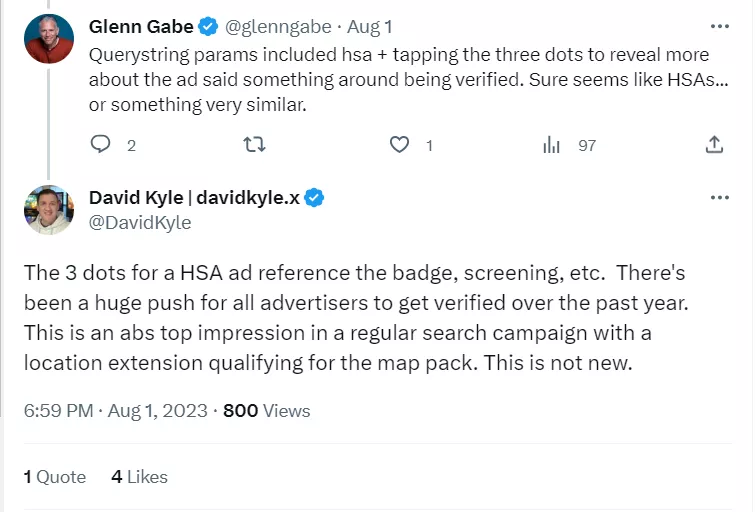 The digital advertising community eagerly awaits an official announcement or clarification from Google regarding the new ad format.
As discussions continue, experts remain curious about its implications and impact on the user experience.
Google's email to Mike Blumenthal clarified that the ad format's images come from Google Business Profile listings, providing important context.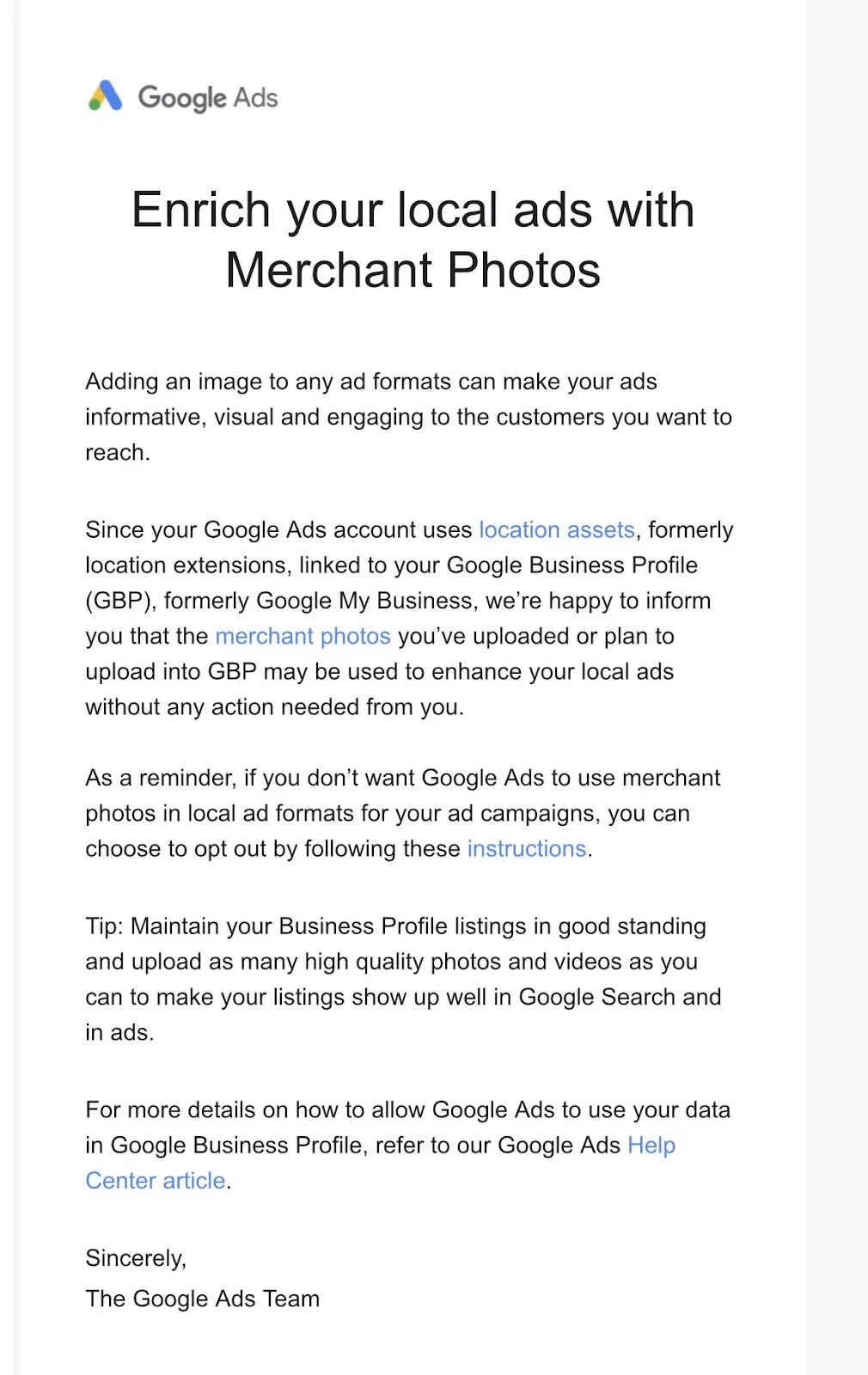 With the introduction of the "automated locations" setting, users can also grant access to media from their Google Business Profiles for use in ads, including merchant photos and rich media from linked profiles.
Here is a screenshot shared by Anthony Higman on Twitter: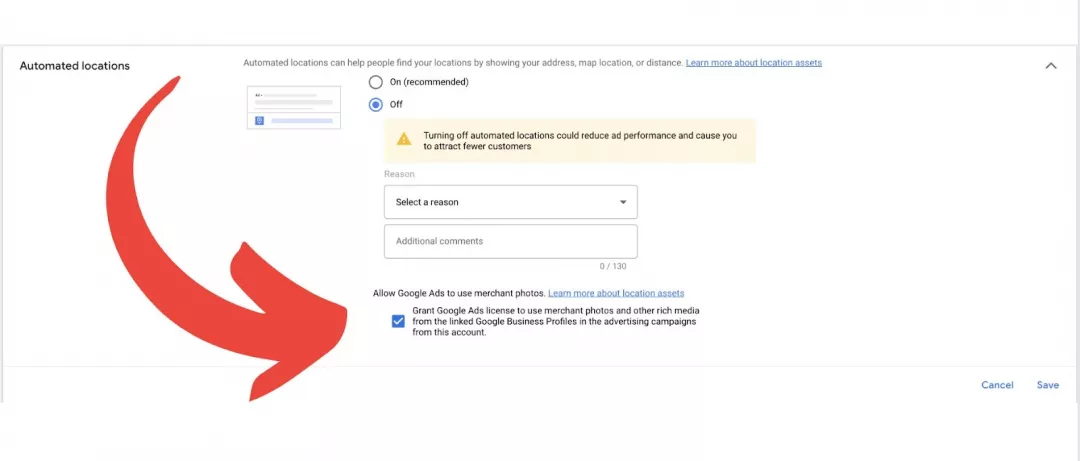 Google has provided comprehensive details on this process in this documentation.