Key Takeaways
Google fixed Google News indexing and restored publisher traffic.

Google Search Status Dashboard marked the issue resolved.

Issue identified on Twitter; community discussions address the problem.
Google has informed the public that it has successfully addressed the problem that was affecting the indexing of news content in Google News.
This issue had resulted in a decrease in website traffic for publishers who rely on Google News to reach their audience.
To communicate the resolution, Google used a platform called the Google Search Status Dashboard. This tool serves as a means of updating users on the status of Google Search systems.
It notifies users about any potential issues that could impact multiple websites or users, potentially causing changes in how websites perform.
After fixing the problem, Google confirmed the resolution through the Google Search Status Dashboard.
They also mentioned that no further updates would be provided regarding the specific issue, indicating that the matter has been resolved to their satisfaction.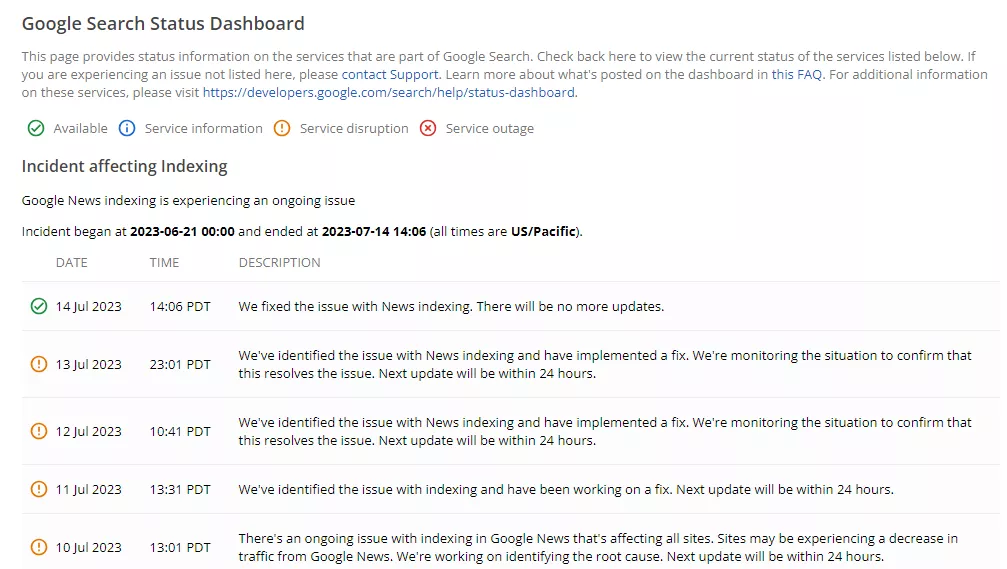 When Did the Issue Begin?
Several hours ago, People started reporting problems with the traffic they were receiving from Google News on Twitter.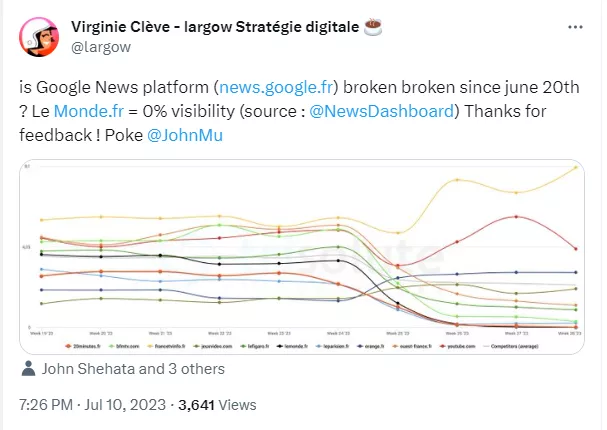 John Mueller replied to this:

This led to discussions among members of the Publisher Center Help community, who were trying to understand and address the issue.
Some individuals had already noticed fluctuations in their Google News traffic in the previous weeks. These fluctuations could be attributed to changes in how syndicated content was being ranked by Google.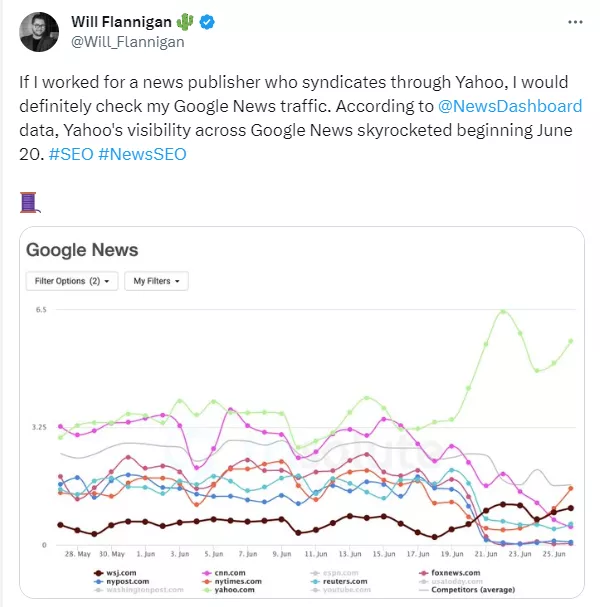 Additionally, a monitoring tool called Semrush Sensor identified a notable and significant change in the News category over the past 30 days.
This change was referred to as a "Googlequake," indicating a major shift in how Google was ranking and displaying news content.
Google, however, provided an update on 14th July, 5:06 pm ET, stating that they have successfully fixed the problem with News indexing and news publishers should observe their traffic returning to normal levels by mid-July. 
They also mentioned that there will be no further updates regarding the issue.