Key Takeaways
John Mueller asserts that domain names have a minor impact on SEO.

Mueller challenges the significance of including keywords in domain names for SEO, suggesting broader strategies play a more crucial role.
In a recent exchange on the Mastodon social network, Google's John Mueller shared valuable insights about domain names and their impact on SEO.
While the discussion touched on various aspects of domain selection, one statement stood out: "Your domain name is never going to make or break your SEO."
Mueller addressed the question about using dashes (-) in domain names. He provided a series of pointers regarding their significance: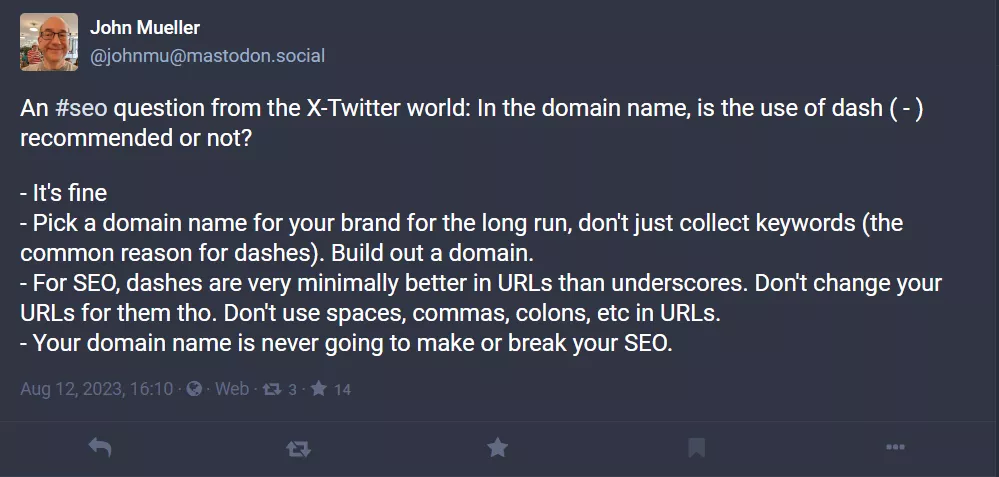 The conversation triggered a back-and-forth among SEO enthusiasts on the platform.
Responding to Mueller's claim, a user named Nick shared a counterargument.

Mueller responded by challenging both viewpoints.

Another SEO practitioner jumped in, suggesting that keyword-rich domains persist because of their effectiveness.
Mueller pushed back on this notion, suggesting that such domains might coincide with broader SEO strategies rather than providing a direct boost.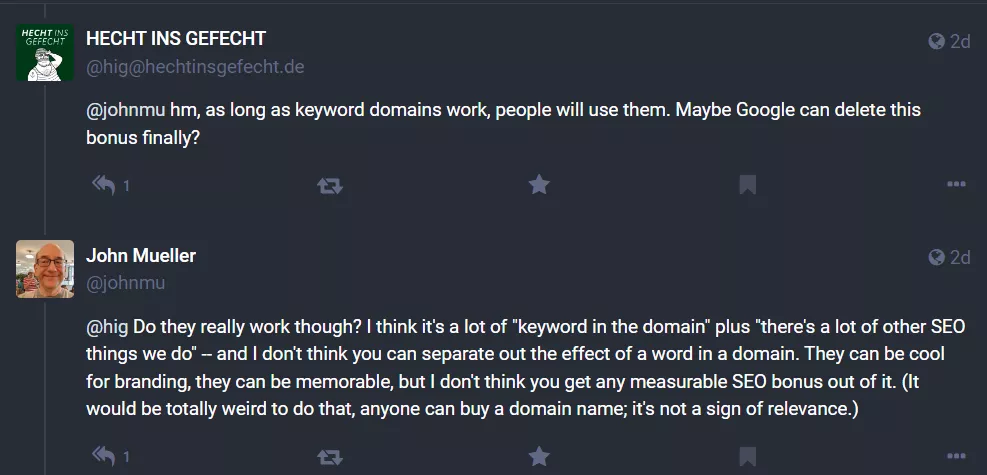 Mueller's insights indicate that while domain names possess some importance in branding and memorability, their SEO impact is relatively minor.