Key Takeaways
CNET aims to enhance user experience by removing outdated content.

Google's John Mueller finds CNET's strategy reasonable, expecting a little notable impact on SEO despite the content removal.
CNET, a prominent technology news platform, has unveiled its intentions to eliminate outdated material from its website.
The reason behind this move is to enhance the user experience by removing content that is no longer pertinent or useful, potentially causing confusion and frustration for individuals seeking current information.
John Mueller has expressed his view that CNET's strategy on content pruning is "pretty reasonable". Nevertheless, he also indicated that the impact of this strategy on SEO is likely to be inconspicuous.

CNET has outlined its approach to removing outdated content on a case-by-case basis, with a commitment to retaining content that remains relevant and beneficial to its audience.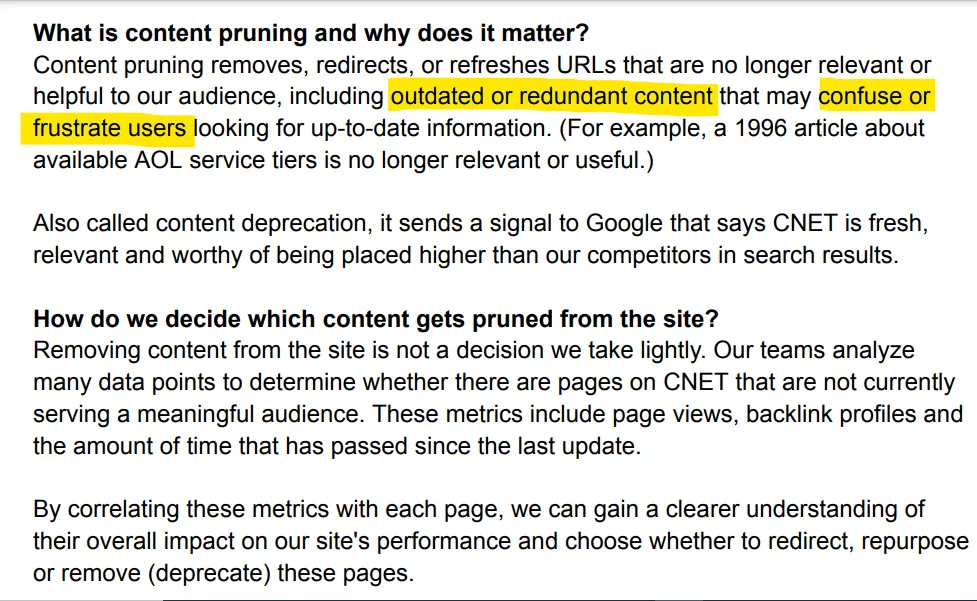 Additionally, the company intends to offer users a means to access archived content that has been taken down from the site.